MTIC Mark for Product 4.0
The openness to innovation and integration of enabling technologies has led to innumerable benefits for companies at the production, organisational and economic levels.
The increasing media attention to the technological innovation of machinery has increased the sensitivity of end users to the importance of using equipment (machines) that meet the requirements of "Industry 4.0".
As this is the direction in which the market is moving, manufacturers are now able to offer certified products as a trusted supplier.
The MTIC Mark for Product 4.0 service offered by the MTIC Group is designed to ensure that the product is designed and manufactured to comply with international technical standards and guidelines and to meet the requirements of the "Industry 4.0", now "Transition 4.0", as well as to benefit from a tax credit.
Step 1: INITIAL ASSESSMENT
Inspection at the Manufacturer's site to verify the documentation on machine safety and the preparation of the system for connecting the machines
Issue of the Technical Report in accordance with Italian Law 232/2016.
The end user, to whom the Transition 4.0 benefits are destined, will therefore only have to subsequently verify the correct interconnection of the product with the company's software.
Step 2: FACTORY INSPECTION
Audit at the Manufacturer's site to evaluate the production system and the company's ability to provide consistency of series production in comparison with the sample verified in Step 1.
Step 3: FINAL REPORT & CONFORMITY CERTIFICATION
Issue of the final report and the certificate with the authorisation to use the MTIC PRODUCT 4.0 mark.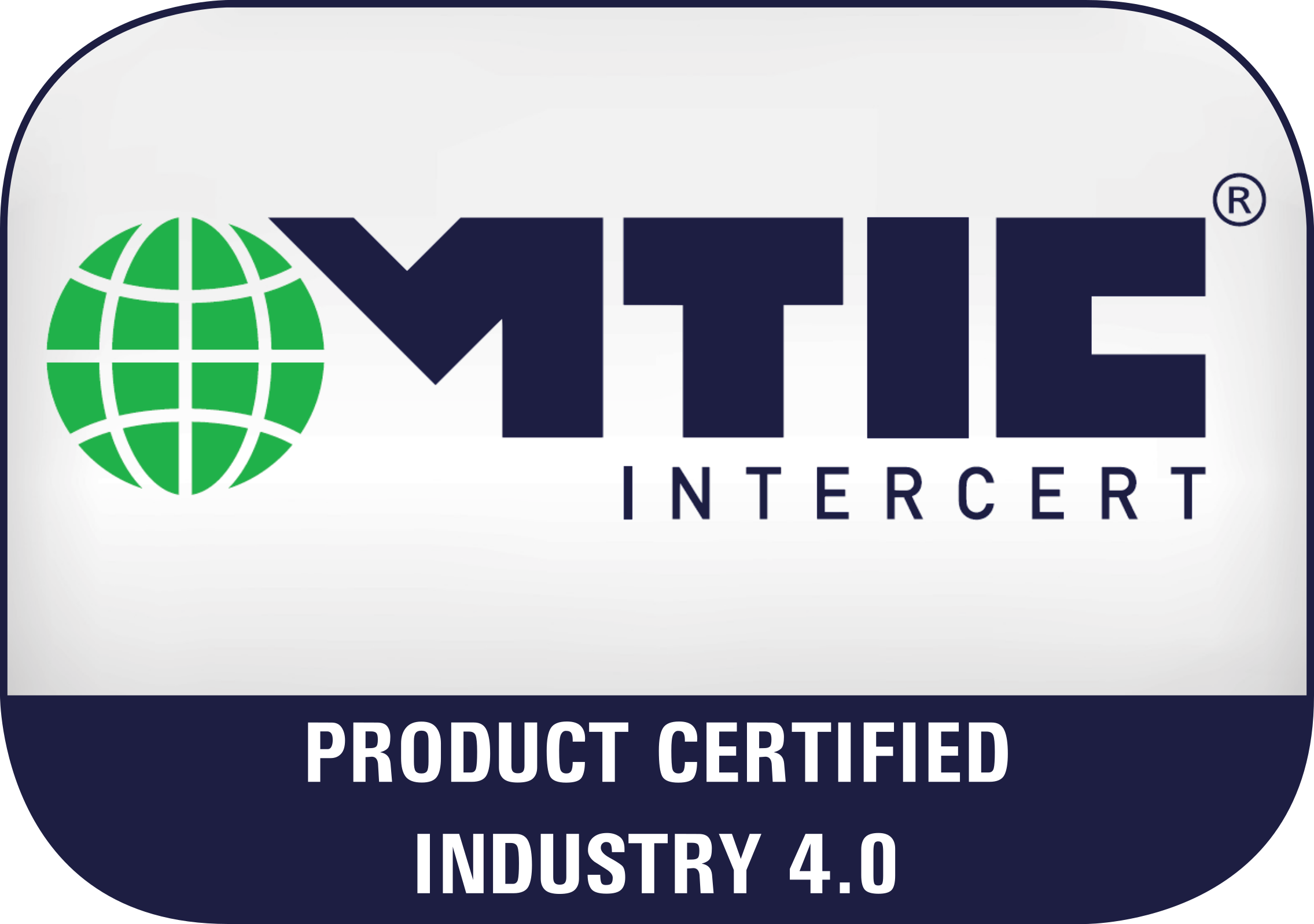 The application of the MTIC mark on the product has always been synonymous with safety, professionalism and third parties. The service provided by MTIC Group offers controls by qualified professionals, ensuring greater reliability than self-certifications.
---